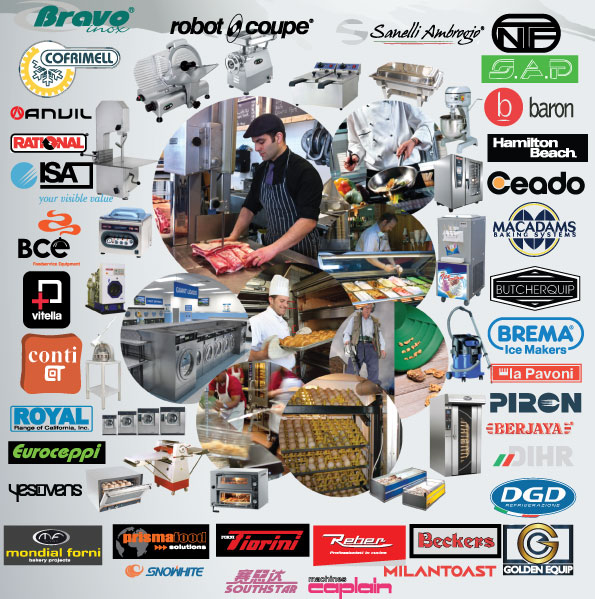 GOLDEN KEY INVESTMENT LTD. was founded in 2008 which offers a wide selection of kitchen equipment and supplies. We cater for all major hotels and restaurants, bakeries, butcheries, bars including mines, hospitals and schools in the region.
Our shop is strategically located in Freedom Way, Lusaka – Zambia. We also have a second showroom on Diamond of Lusaka Building along Kafue Road. Recently Golden Key has entered into exclusive partnerships with leading Italian brands, bringing you exceptionally high quality products of cost-effective prices.
The Company is being managed by professional and high experienced management and staff which behind the success of this growing company is headed by Mr. Andrew N.K. — Managing Director.
His expertise and extensive knowledge in the field of distribution and selling are the primary factors in attaining the Company's goals, thus we assure satisfaction guaranteed services and products.
MISSION
GOLDEN KEY INVESTMENT adds value to the food service industry by providing products and services that fulfil kitchen needs
VISION
We will achieve operational excellence and growth while delivering value to our customers, employees and the community.
VALUES
We believe in:
– Safety: protecting our employees, our assets, and the environment
– Trust: honouring relationships
– Commitments: keeping promises
– Quality: meeting requirements
GUIDING PRINCIPLES
We believe in:
– Leading by example
– Communicating effectively
– Treating everyone fairly and justly
– Behaving ethically
– Recognising and rewarding our employees
– Promoting teamwork @
– Providing our employees with the resources required
. Enjoying our work
GOALS : 
– Grow profitably in new market segments
– On-time delivery
– Customer satisfaction
– Lead among competitors
– Keep our good reputation in the market